Feature: Bringing skiing to more children at South Africa's only commercial ski resort******
by Sportswriter Lyu Tianran
CAPE TOWN, Dec. 21 (Xinhua) -- With a number of snowy mountains in winter, South Africa has one of a few known public ski resorts in Sub-Saharan Africa, although man-made snow has to be used together with natural snow.
The history of skiing in the southernmost country on the African continent dates to 1929 when members of The Mountain Club of South Africa started skiing in the mountain range in the western region. It was in 1994 that the country has its first and only commercial ski resort, Tiffindell, according to Snow Sports South Africa, officially recognized sports body for alpine skiing, snowboarding, freestyle skiing, Nordic Combined and bobsleigh and skeleton.
There is "surprisingly" a lot of people in South Africa like skiing, yet it is still a small sport, with major sports like rugby taking more focus, said Alexander Heath, better known as Alex Heath, the three-time Winter Olympian and the only coach of the South African national skiing team.
He coaches two development programs in Tiffindell for children who like skiing and future skiers who can compete at the international level.
"I still believe we (skiing) have a place in the sporting community here. and I think we are doing amazing things," said Heath, adding that skiing can teach children "amazing values in life" and opens doors for them to go overseas when the opportunity is limited in other things they do.
Tiffindell started the Ikhephu Ski Pups Junior Development Club in 1996, to give local children who live in the area an opportunity to ski, and also develop the children who might work in the sector in the future, as there were no other formal sports opportunities for the youth in that area, according to Christina Olivier, chairperson of Ikhephu.
Later in 2014, the Winter Sports Academy ran by Heath was established here to improve the level of children who ski so that they can compete at the international level.
Heath, who started skiing in England at the age of nine, opted to coach children in Tiffindell after he stopped racing in 2006 as he thought it was an opportunity to help kids enjoy this "amazing" sport in South Africa.
Located at an elevation of 2720 meters on the slope of a 3001-meter mountain in southeastern inland near Lesotho, Tiffindell Ski Resort has an international-level ski area that offers three months of skiing each year from June to August in winter, with natural and man-made snow, and had been hosting ten International Ski Federation (FIS) races every year that attract skiers from all over the world, until the outbreak of COVID-19 pandemic in 2020.
At Ikhephu, meaning "snow" in South Africa's Xhosa language, where members mainly ski for the interest, the youngest child could be as little as three years old, and one can keep his membership until 21. While the youngest skier at the academy is about nine, and the skiers are mostly school children.
During the winter season, over 60 children would first learn how to ski at the development club, and then go to bigger slopes and be given instructions in skiing. Around 20 identified athletes at the academy will stay on the mountain for almost the entire season, and they will do ski training in the morning on the slopes for three hours or so, and then do schooling at the resort in the afternoon.
The two programs get support from the national Department of Sports, Arts and Culture, which covers some fees for children.
Over years, four athletes from the Winter Sports Academy qualified for Winter Youth Olympic Games and one qualified for Olympic Winter Games. According to Heath, almost all the athletes of the national ski team came out from the academy.
Unfortunately, due to COVID-19 that led to the temporary closure of Tiffidal in the past two winters and related travel restrictions, none of the South African skiers have qualified for the next Winter Olympics to be held in Beijing next February, although one skier who is training in Europe is still attempting to qualify.
"We were hoping to qualify for Beijing, but unfortunately it wasn't possible," said Heath. "I'm very sad that we wouldn't be in Beijing because we have some athletes that would have had the chance."
"Going forward, I'm pretty confident that we would be able to qualify athletes, men and women, for future Olympic Games," he said.
As Tiffindell opened when countries in the northern hemisphere were in summer, it attracted a lot of interest from overseas like South Korea, Israel, Italy, UK, Sweden, France and Morocco, especially for aspirants who sought for qualifying by making points at the competitions, according to Olivier, who organized these international competitions. She believed that skiers will return as long as the ski resort reopens.
While expecting the reopening of Tiffindell, she said the development programs plan to reach more children in the country.
"We are planning to involve children from wider areas in South Africa. We focus on local communities mostly, but if the resort reopens, we have plans to involve children from all over the country to join in our ski camps," said Olivier. Enditem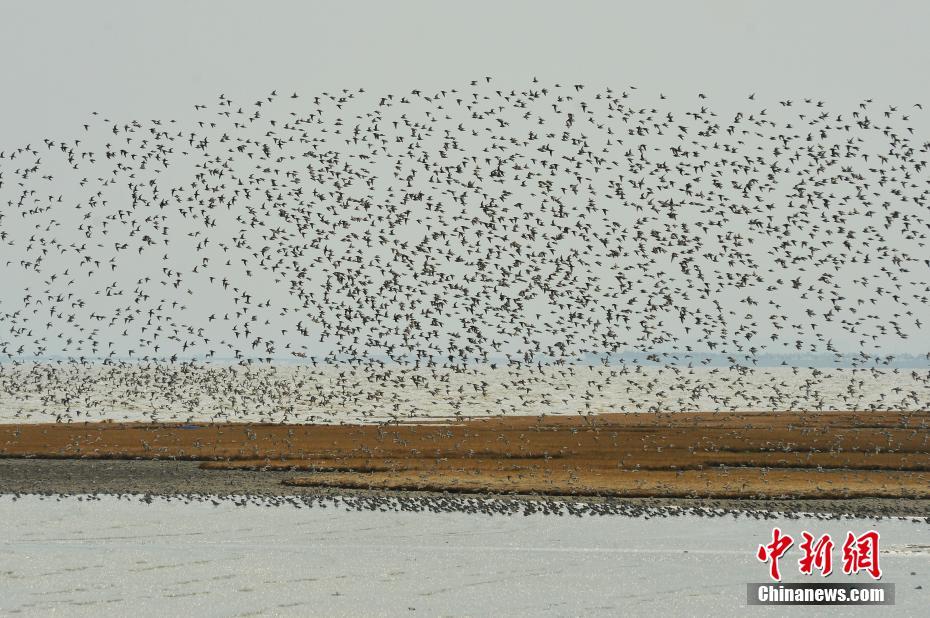 YOGA Pro 14s Carbon新品更多配置信息公布******
10月21日,联想YOGA官微公布了一张YOGA Pro 14s Carbon新品的相关截图,透露了部分配置信息。
从公布的截图看,YOGA Pro 14s Carbon新品屏幕分辨率为2880×1800,支持90Hz高刷新率、10位色深,通过VESA DisplayHDR 500 True Black (1.1)、杜比视界HDR认证。新品采用的是AMD显卡,并且搭载了最新的Windows 11系统。
根据此前预热信息,YOGA Pro 14s Carbon 2022采用航空级碳纤维 + 镁铝合金银色机身,重量约为1.08 kg,延续14英寸舒适尺寸。
【购彩大厅彩票-官网👉👉十年信誉大平台,点击进入👉👉 打造国内最专业最具信赖的彩票平台,为您提供购彩大厅彩票-官网用户登录全网最精准计划软件,APP下载登陆,强大的竞彩网上推荐!!】
Yao Ming's potential successor Yu wins plaudits at China's National Games******
By Sportswriters Yao Youming and Shan Lei
XI'AN, Sept. 27 (Xinhua) -- China's 18-year-old center Yu Jiahao, who trained in the United States and played with Lebron James' son Bronny, has been widely considered a potential successor to Chinese basketball legend Yao Ming.
Yu pocketed 21 points plus 18 rebounds in the third-place game, helping Zhejiang smash Hubei for a bronze in the Under-22 men's basketball tournament at Sunday's 14th China's National Games.
Yu's outstanding performance in the event impressed many fans, some of them even regarding him as a potential successor to Yao. Yu stands 2.20-meter tall and has a lot in common with Yao besides the height and ability as both have parents who are former elite basketballers, and both start to play basketball at an early age.
Yu Leping, Yu Jiahao's father, was a local star in the 1990s Chinese Basketball Association league. The 54-year-old once brought tough battles to Yao when they were on the court as rivals.
Now, as head coach of the Zhejiang men's Under-19 basketball team, Yu Leping is offering his wisdom courtside in the Shaanxi tournament, pocketing the silver medal in the U-19 event at the National Games with his son, who averaged 24.4 points and 12.6 rebounds. Yu Jiahao took part in both the U19 and U22 competitions here.
Yao, president of the Chinese Basketball Association, appeared in the U19 tournament's victory ceremony.
"President Yao joked with me while giving the award. Although I didn't win this major event, I will try my best to contribute to Chinese basketball in the future," Yu told Xinhua.
Yu was praised as "the next Yao Ming" during his time training in the U.S., and many have expressed confidence in his future career in the NBA. However, his strict father and coach said there was still a long way to go for him.
"The process is more important than the result. If he could work step by step, I believe that he will have an outstanding career," Yu Leping said.
"We only had one Yao Ming. No one can be the next Yao Ming. Jiahao should be himself. If he could try his best during his career, it would be enough," he added. Enditem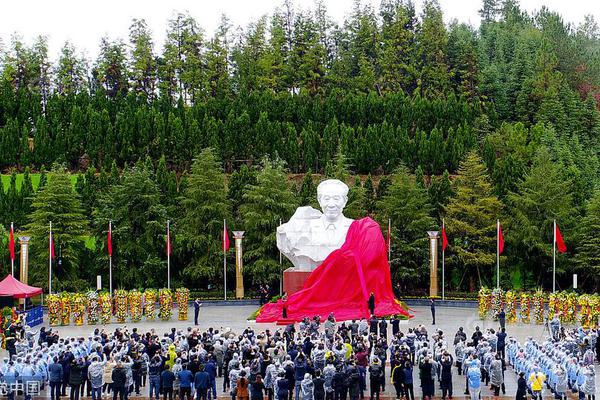 Slovan Bratislava wins 7th straight in Slovak ice hockey league******
BRATISLAVA, Dec. 6 (Xinhua) -- The 23rd round of the Slovak ice hockey premiership Tipos Extraliga saw league-leader HC Slovan Bratislava stretch its lead to six points after a clear 4-1 victory in Trencin on Sunday.。
Slovan Bratislava Hockey Club continues to ride the winning wave, defeating HK Dukla Trencin without much effort. The home team averted a debacle late in the third period. Slovan's Canadian goalie Clint Windsor had a wonderful night, saving a whopping 40 shots by Trencin.。
HK Spisska Nova Ves got an early jump on HKM Zvolen, leading 4-1 in the middle of the match, but the home team managed to mount a comeback and tied things up early in the third period during a powerplay when its 19-year-old forward Maros Jedlicka scored his second of the night. But a few minutes later, the visiting forward Matej Gilak also scored his second goal (after assisting on both the other goals of his team) on a nice passing play, grabbing a 5-4 lead. The reigning champs got stunned by this final blow and failed to force overtime despite pulling their goalie in the final moments, conceding an empty-netter instead.。
Nove Zamky Hockey Club scored an unexpected victory over the third-ranked HK Dukla Ingema Michalovce 4-2.。
HK Nitra's two goals within the first two-and-a-half minutes laid a solid foundation for beating HC Kosice 3-1 in the end. "It was an unpleasant beginning but we had a chance of getting back into the game. As a head coach, I am responsible for the results. We cannot rely on winning a game with only a single goal scored. We have to work on that," said Kosice coach Kalle Kaskinen after the loss.。
Poprad Hockey Club was on its way back to the top half of the league, leading in Liptovsky Mikulas 3-1 after two periods, but the home team rallied in the final stretch and pushed the game into overtime and eventually a penalty shootout which it won. Enditem。
命名"极星6" Polestar极星纯电概念跑车将量产
1.闹市中的联络站:八路军驻香港办事处抗日斗争纪事
2.华为曾经最大的卖点,如今自己都抛弃了!
3.酒泉卫星发射中心2020年度发射任务收官
4.美日韩五年来首次军演针对中国?外交部回应